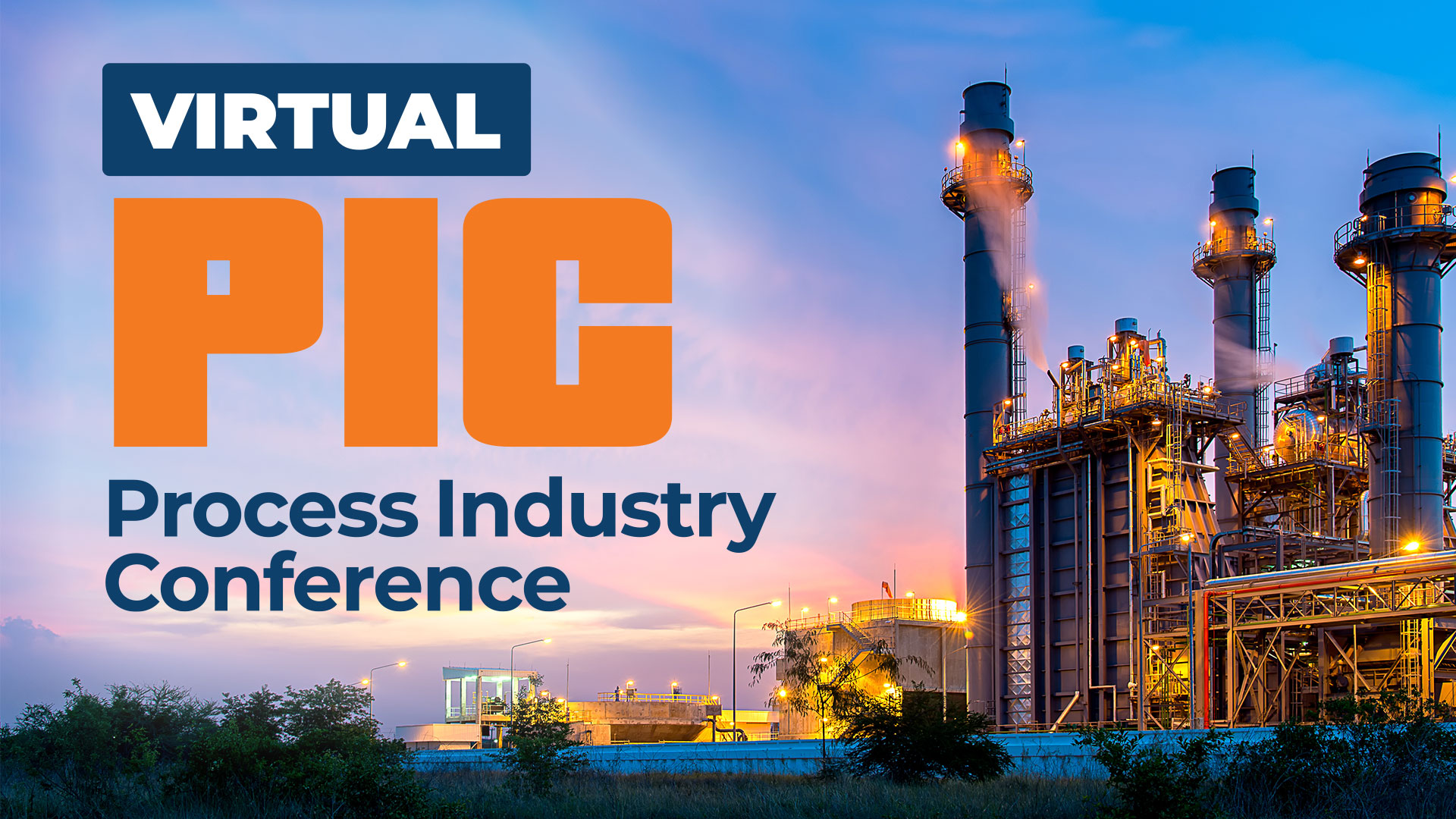 November 2, 2021

NO TRAVEL NEEDED

LEARN & NETWORK
About the Event
This fast-paced, interactive event will help you find clarity around ever-evolving technologies using standardized approaches to explore critical challenges. From open process automation systems and facilities industry strategies and practices, this event will cover what is coming next in process manufacturing.
We cover the topics and trends that impact your bottom line. You are sure to walk away with practical advice to improve performance, increase productivity, and ensure the safety and security of your organizations and processes. This high level, big picture conference will help you understand how all of the pieces fit together to drive operational excellence.
Jump into the new normal of networking and join us for a full-day of expert presentations, interactive chat activities, and access to technology products and solutions through our sponsored virtual exhibition hall.
Schedule At A Glance*
Tuesday, 2 November 2021

9:00 AM ET
Exhibit Hall Opens

10:00 AM ET
OPENING SESSION: Future Ready Now! Developing, Adopting and Managing New Technology
For older systems, the first edition of the control system was carefully designed instruments and controls. Some cascades and feedforwards were wired up with field connections and tuned based on first principles. The operator was a critical part of the day to day operation and optimization of the process. The good old days… Over time, the controls got fancier and greater in number. At each generation change of the control system, the role of the operator has moved farther away from optimization and day to day process management to intervention and recovery. The automatic controls were an improvement but were also increasingly proprietary and a compromise from the original design concepts.
For the next generation of control systems, which is more likely to be an open architecture, we recommend going back to the design board and the first principles of the process design. Include the intellectual property of the process, calculate real time mass and energy balances and ensure that the process is optimized. Embed all the checks that the support engineers run in spreadsheets and make them actionable in real time. Take it one step further and make the process operator the real time business manager of the process with embedded real time cost performance estimation. Once you have done this, the control system is as confidential and as valuable as the process design. And when the next generation of systems arrives, you can port that to a new platform knowing that the correct engineering principles are already in place. So for the next migration, don't just move the controls to the new widgets, take back the control engineering.

Bridget Fitzpatrick
Global Technical Lead, Process Automation Systems Wood



10:30 AM ET
Session Break

11:00 AM ET
SESSION 2: Developing an Automation Project Management Practice
Don't miss it and this great opportunity -- All session attendees are eligible to receive a $300 discount on ISA's new automation project management online course valid through 31 December!
Project management is difficult, but managing automation projects adds yet another degree of difficulty. The subject is not well understood by others and requires strong, constant coordination across a wide array of disciplines. The end goal is rarely well defined, and usually involves broad, contradictory customer requirements. And, of course, automation is nearly always critical path since it is the last to be installed and commissioned. Traditionally automation project management skills are learned over time with trial and error and experience each playing a heavy hand in refining the individual. In an effort to speed up this process, ISA and a team of automation project managers from across the globe have created a 3-day certified course in automation project management. This session hits on some of the highlights of that course.

Hunter Vegas
Project Engineering Manager and Engineering Principal Wunderlich-Malec

11:30 AM ET
SESSION 3: Digitalization of Functional Safety
Digitalization seems to be everywhere these days. So, if one was to digitalize functional safety,
which abilities would that potentially require?
• Directly use data from intelligent P&IDs / process design in a PHA / LOPA
• Directly use data from intelligent P&IDs in the SIS Design to support SIL Verification Calculations, SRS, C&Es, Functional Test Plans
• Create Unit Operation / SIF Libraries to radically reduce engineering manhours while ensuring consistency and improving quality of SIS designs
• Link data directly from a PHA / LOPA to SIS Designs
• Leverage reliability models and SRS details from SIS Designs to automatically program the Safety PLC
• Leverage SIS Test Plans to automatically create Safety PLC application logic Test Plans for a virtual FAT
• Tie real-time data from Process Historians / CMMS to assumptions in the PHA/LOPA and SIS Designs to generate leading indicators on protection layer health
• Ability to flag SIS bad actors for proactive corrective actions prior to a near miss or loss of containment event

What if I told you all of this was available today? This presentation will highlight how the digital revolution has really 'revolutionized' the way Safety Instrumented Systems are designed, configured, operated and maintained.
Mike Scott
CEO aeShield

12:00 PM ET
Lunch Break

12:30 PM ET
BONUS SESSION: Technology Demonstration – Sponsored by Canvass
Canvass AI provides a patent-pending no-code, machine learning-based software solution that simplifies the process of building, training, and scaling applied industrial AI in industrial day-to-day operations. Unlike other solutions, Canvass AI puts the benefits of AI in the hands of operators by automating the data ingestion and visualization process, enabling process engineers to quickly apply AI data applications – without requiring coding skills. By operationalizing machine learning, Canvass AI continuously trains the AI models, empowering operators to improve OEE by addressing industrial manufacturing's most important AI use cases, such as anomaly detection, asset, and process optimization, defect part detection, asset failure prediction, forecasting, and to model what-if scenarios.
Enabling Process Experts to Scale Analytics with No-Code Solutions

Forogh Askari
AI Industry Lead


Akshat Khanna
Product Manager



1:00 PM ET
BONUS SESSION: Technology Demonstration – Sponsored by TrendMiner
Whether your goals are related to energy management, waste reduction, or increasing uptime, having your operational data at your fingertips is critical. In this presentation, we will demonstrate how the practical use of self-service data analytics allows process engineers and operators to leverage all of their historical and time-series data - without having to rely on data scientists and spreadsheets.
Leveraging Industrial Process Data to the Max with Self-Service Analytics

Usman Iftikar
Customer Success Manager



1:30 PM ET
BONUS SESSION: Technology Demonstration – Sponsored by Buhler Technologies
Removing any moisture from the gas is an important step in sample gas conditioning. To achieve this, suitable coolers are applied to reduce the gas temperature below the dew point in order to condense the moisture. To secure a reproducible analysis result the dew point must remain as stable as possible even when the ambient temperature fluctuates. The required cooling capacity depends on the temperature fluctuations at the sampling site (which may vary over the course of the year), the specific material combination for the heat exchanger to meet the sample gas composition and the energy-efficient operation of the cooler. The coolers are primarily electric gas coolers, either thermoelectric or compressor style, the selection determined by the requirements or the operating conditions. Replaceable heat exchangers in a variety of material compositions and helpful accessories and monitors complete the product portfolio. Especially in hazardous locations, these options can be simplifying the installation and reduce the effort for electrical connections.
Small Sample Gas Cooler, BIG Diversity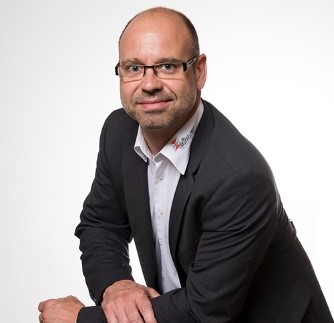 Oliver Fries
Vice President



2:00 PM ET
SESSION 4: Cybersecurity Testing: IACS Design – The Value and Need of IACS Security FAT and SAT
Control system vendors today have adapted their technologies to support the cybersecurity mission allowing for better architecture and methods of security. Many have created their own cybersecurity guidelines and references for proper implementation strategies. Often the vendor delivery services group, while under pressure to provide the operational design features of the control system and safety system mean well in their actions, many times cybersecurity is usually less of a priority in the preparation for traditional factory acceptance testing (FAT). In today's ever connected world, the design and delivery should have cybersecurity at the core of the mission and tied to safety leading up to FAT and site acceptance testing (SAT) and at handoff/handover/signoff.
This presentation will discuss the strategy and alignment for asset owner-operators to consider and plan into their projects. An IACS Cyber Security FAT and IACS Security SAT is an essential task that can and should be part of every project. Having an external assessor to test and verify is an important part of the process and is best when the assessor is outside that of the vendor and the owner-operator for security control verifications. References and the recommended approach will be based from ISA/ANSI 62443-3-3 standards.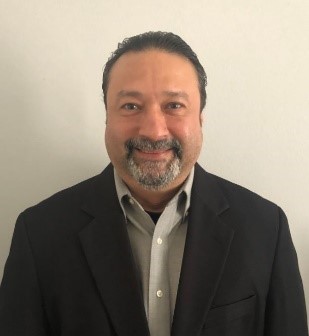 Marco Ayala
ICS Cybersecurity Director and Section Lead 1898 & Co.



2:30 PM ET
Session Break

3:00 PM ET
SESSION 5: Why Modularization and Why Should Automation Care!
From a global basis standpoint, Industrial Modularization has been proven to reduce cost and provide cost and schedule certainty. Other benefits include reduced key material quantities, improved safety and quality and reduced labor risk. The objective of industrial modularization is to move site labor offsite to a controlled environment. This is achieved by locating the piping, electrical, instrumentation and controls on to modules (blocks) that are contained within an approved transportation size. This webinar will give the participants an introduction to industrial modularization including the major automation execution and design differences when compared to a traditional stick-built execution and the benefits of using modularization on your project.
The following topics will be discussed: High level introduction to Industrial Modularization; Modularization Benefits; Main impacts to project execution; Change for Automation in a modular project when compared to a traditionally designed & stick-built project.

Fred Haney
President DyCat Solutions, Inc.



3:30 PM ET
Session Break

4:00 PM ET
SESSION 6: How to Get a Carbon Capture Project Off the Ground
Carbon dioxide capture and sequestration (CCS) is a viable and proven method to meet the world's climate change commitments using existing technology, while continuing to leverage available resources and infrastructure. Carbon capture opportunities exist across a spectrum of industries and applications, from traditional energy production and newer blue hydrogen generation to heavy industries such as steel and cement production. Commercial options for carbon capture technologies using amine-based solvents will be discussed, including specific examples developed for both pre- and post-combustion carbon capture solutions. The relative merits of carbon capture options will be compared, including an examination of business drivers and a discussion about the key ingredients recommended to deliver a successful carbon capture project.

Jon Isley
Senior Director of Process Technology Fluor Canada



4:30 PM ET
Networking Chat

5:00 PM ET
Adjourn
Thank You to Our Current Sponsors!
Technology Demonstration Sponsors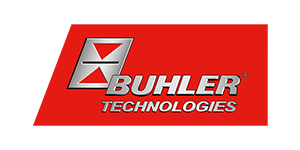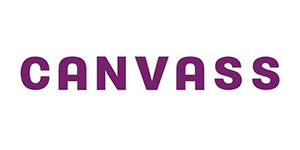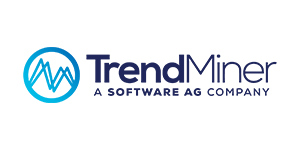 Silver Sponsors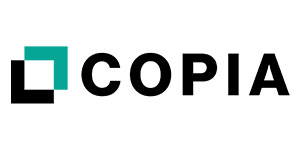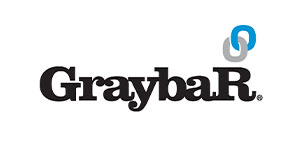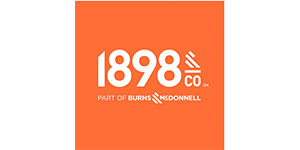 Frequently Asked Questions
We look forward to having you VIRTUALLY with us this November!